Geert Achterkamp, D.O.-MRO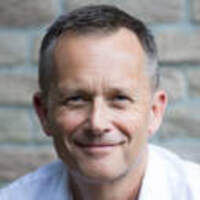 All courses with Geert Achterkamp
Geert Achterkamp, D.O.-MRO
NEW! The Viscero- and the Neurocranium
The Neurocranium - manual evaluation and treatment for different age groups.

In this cranial course we' ll refine the techniques we've seen in the viscerocranium and continue to the neurocranium.
We learn how to test the bones and how to correct them in regard of their sutural connections, at…
Read more...
Date
22.02.2019 - 24.02.2019
Munich
Geert Achterkamp, D.O.-MRO
The viscerocranium
In the course of the viscera cranium we study the development of the face during life. Which are the forces that form our face and how can dysfunctions influence our face.
We study the different bones, we look at their anatomy and sutural connections.
We learn how to test the different bones…
Read more...
Date
03.05.2018 - 05.05.2018
Munich