David Lachaize, D.O.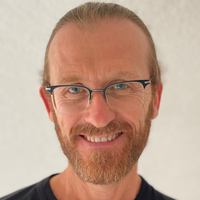 David Lachaize D.O. has received his osteopathic education at the Ecole d´Osteopathie Geneve. He also completed a Master program in education at the University Aix/Marseille.
Since more than 20 years he works at his practice close to Aix-en-Provence. Since 2007 he teaches postgraduate courses.
He has developed his genuine concept of "Manipulation Structurelle Tissulaire". His approach has found worldwide recognition because of its subtleness and precision.
All courses with David Lachaize